Do you have questions about the virtual option being offered by the Tomorrow River School District? Please take a look at the Virtual learning PK-12 Information under the News section to your left.

Do you have questions about whats going on with the next school year? Please take a look at the questions and answers under the News section (to the left).


Please join us for the Tomorrow River School District Graduation on August 1st at 11:00 am. Please limit the amount of guest to 4 per graduate (Split families are allowed 4 for each family)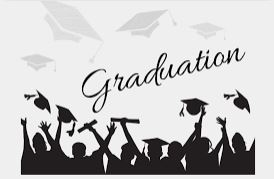 Are you interested in joining BAND? Not sure what instrument will work best for you? Want to learn more about the variety of instruments and Band in general? We can help! If you are an incoming 6th grader interested in JOINING BAND this fall (or a parent of a 6th grader interested in learning more about band), please follow the instructions below to sign up for a time to meet with Mrs. Wucherer and do mouthpiece testing July 20-22. Parents are encouraged to attend the meeting, too! We're using SignUp.com (the leading online signup and reminder tool) to organize our upcoming activity. Here's how it works in 3 easy steps: 1. Click this link to go to our invitation page on SignUp.com:
https://signup.com/login/entry/626998852893498021
2. Enter your email address. You will NOT need to register an account on SignUp.com. 3. Sign up for a time! Choose your spot, then SignUp.com will send you an automated confirmation email and reminders. Easy! Please note that SignUp.com does not share your email address with anyone. But if you prefer not to use your email address, please contact Mrs. Wucherer and she can sign you up manually. I am available via email at
jwucherer@amherst.k12.wi.us
.

Congratulations to our middle school #AmherstFalcons who earned their small reward of cinnamon rolls this quarter. Thank you to our kitchen staff for making this delicious treat for these students!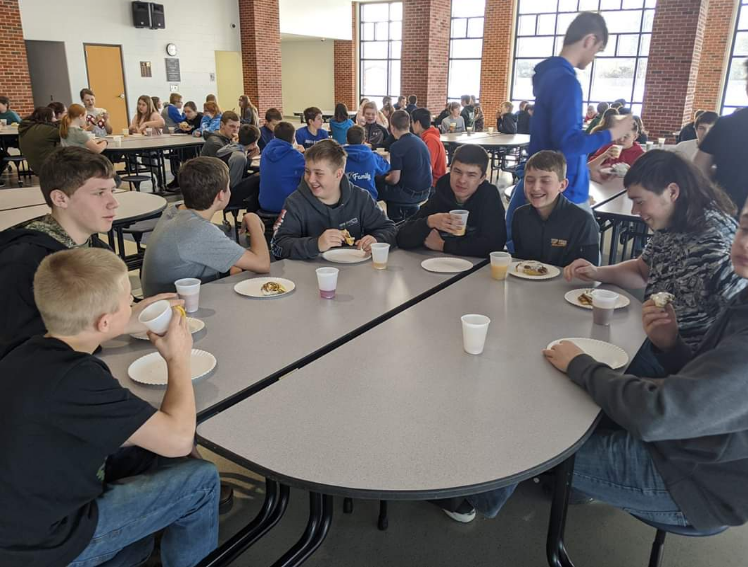 Our 7th grade #AmherstFalcons had fun completing a scavenger hunt in math class to review scale and scale factor this week! Can you spot your student?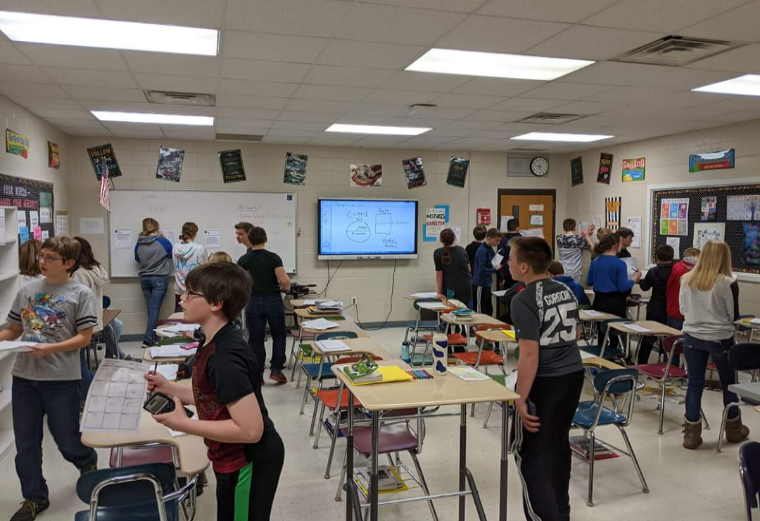 Mark your calendars for the "Treats & Topics" event on Monday, March 9th! See the attached flyer for additional details. #AmherstFalcons